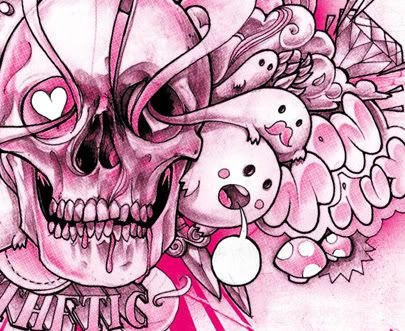 Check out the brilliant artwork of freelance artist Karl Kwasny aka Monaux of Brisbane, Australia. He has a very impressive client list boasting, among others, the likes of Faesthetic, Coca Cola, The KDU, Don't Panic, Mooks and Von Zipper.
Be sure to check out his
personal work
as well for some gorgeous pencil illustration.
Monaux Website