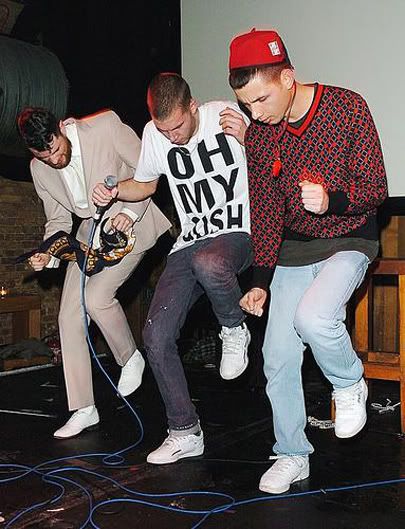 Big thanks to the boys at Deadly Rhythm Club for inviting me to dj last night, it was a quality night with some top notch, if not a little strange, bands (Got to get me a feather waistcoat!).
Unfortunately
Cock'N'Bull Kid
couldn't make it but, party starters Man Like Me stole the show. They are just about to head out on a UK tour supporting Chromeo and I strongly advise you checking them out.
Man Like Me Myspace
Deadly Rhythm Myspace
I've been invited back to play at Deadly Rhythm's free party on Dec 8th @The Old Blue Last with
Boy 8 Bit
so, come on down it will rock.