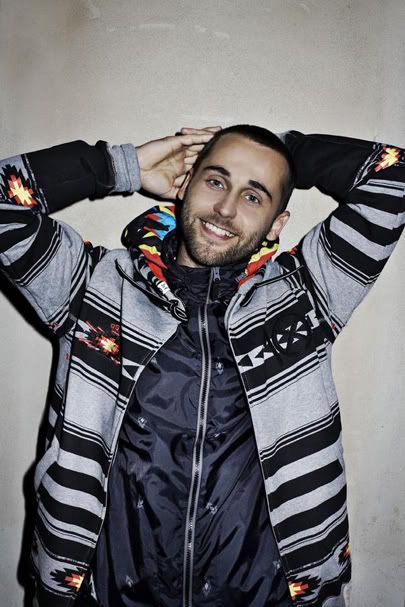 Arena Magazine October 07
Dan M is part of the Yohad! crew and together with fellow member Fredzki, he runs the monthly night: Killing it! @Vega featuring the likes of Zombie Disco Squad, Crookers, Sweat X & Kasper Bjørke to name a few. He is also launching himself into the world of fashion by opening INDOE which as well as stocking designer brands will be the home of the INDOE clothing label.
So where in Denmark are you from?
Originally I'm from 2620 A-Town, the capital of Vestegnen but now I live in Copenhagen, capital of Denmark.
How long have you been djing?
Ive been spinning only a couple of years now and still have so much to learn. First up I did it with a friend for fun around some clubs where we knew people. We got booked as jokers playing stuff that nobody else did, mostly 80s-90s shit. But I got a great passion for djing right away and got very specific about track selection and mixing and wanted to take it to another level.
Has music/djing been a career motivated thing or is it a hobby while you work on bigger things?
Djing is definitely a career thing. I've been spinning in and outside Denmark this past year up to now full time doing 3-5 gigs a week (mostly inside, it wasn't because i wanted to sound superstar like;).
I had to cut lots of the Copenhagen gigs down tho cause I'm going legit now opening up a shop and agency in January 08 (INDOE).
So what are you going to stock in INDOE?
In the shop we are gonna carry sneakers, tees and sweats u know that street wear stuff but pricey tho. INDOE will also be the name of our own brand which is gonna be that same style. The big difference we are making is producing our shit 100% organic. The agency is me and my partner being sales agents for different brands which I'm not allowed to tell of yet. Its all gonna go down at the Copenhagen fashion week in February 08. Check out our blog indoe -
indoe.blogspot.com
Do you have a residency or organize any club events?
Through 07 together with my mate Fredski we did some club nights, booking locals and outside djs. First up I was involved in Yohad! a club night Fredski had started with local artist Annika Lori, Dj Djuna Barnes and Clothing kid Shilo from Soulland.
Next project was Killing it! at Vega where me and fredski did some nights together as well. Right now I'm club night free actually but who knows whats gonna happen in zero eight..
Which dj/acts have you featured at previous nights?
At our nights we featured: Crookers, Sweat x, Zombie Disco Squad, Shirkhan, Trentemøller- just to name a few.
Do you produce any material or remix other peoples music?
Yeah I'm getting into producing, why not when one has all that music but theres always something missing in the record bag. Getting into some different programs. Right now I'm working with Ableton live. Find it a bit complicated tho.
Are there any bands or acts that you draw any inspiration from?
In 07 my biggest inspirations has come from trips and gigs in London and Berlin.
style wise I think I'm in between those to cities. German techno and London fidgit house is what has been my foundation through 07.
What was the best part of 2007?
My highlights of 07 has been many here's just s small part of all the good times:
Panoramabar (Berlin), Jesse Rose, Oliver $, Daniel Steinberg, Claude Von Stroke. Playing Killing It! party at Vega with the Crookers. 10 days "tour" in Berlin, Djing and heavy drinking. Playing Drama (Malmø, sv) w/ Duke Dumont, the Bulgarian and Fredski. Playing Untitled #3 (Ulm, Germany) w/ Zombie Disco Squad. Playing at Notting hill carnival (Ldn) W/ Patchwork Pirates. 1000-something downloads of my mixtape in two days at
discobelle.net
. My beautiful girlfriend of course! Nathaniel and Lucas. Starting my own company INDOE with my homie Numero Uno. My blog
7inch.dk
What are your plans for 2008?
Plans for 08, oh where to start and where to end...
Creativity and love above all.
Djing, Djing, Djing, travelling Djing remixing and doing my own tracks.
Taking care of business with the new company.
Blogging, blogging and blogging, both visiting and writing them.
What will be your new years resolution?
My new years resolution is to get fit again cause damn I'm getting nasty from eating all that fast food.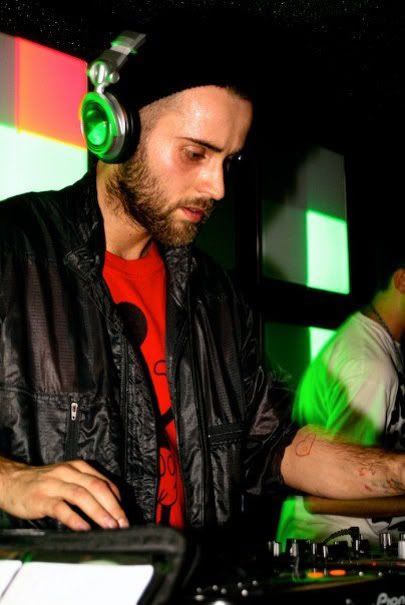 Dan M - End Of O Seven Mix
1.Blaqstarr - Shake it to the ground (Cloude Von Stroke remix)
2.Justin Martin - Ghetto train (Christian Martin remix)
3.Consistent - Got to be
4.Burial - Archangel (Boy 8 Bit simple remix)
5.Def Inc. - Waking the dread (Switch remix)
6.Dave Basek, Phil Smart - Smoke your self (Consistent remix)
7.Rufcut - Fazzjunk
8.SMD - Hustler (J. Rose remix)
9.Riva Starr - Badassbass
10.Prztz - Nutdisco (Duckbeats dub remix)
11.Plastic operator - Why Dont you (J. Rose/Oliver $ remix)
12.Harry Axt - One way ticket
13.Wongo - 2 b side
14.Catz n Dogz - Fixation
15.Dejonka, Phunklaique - Jewelcase
16.Greenbeam & Leon - No legal (Jeik remix)
17.Monty luke, Tasho - Paranoid
18.Shinedoe - Feel the space (Julian Chapter remix)
Dan M - End Of O Seven Mix.mp3
(zshare)
Dan M Myspace
7inch.dk Blog