Part of Brixton's Fidgit Friday night crew and one half of Hear Nu Evil's blog and Dj collective, Jim Sharp is one busy guy. He's already made his mark as J.Bold and now he has stepped up his game and his record speed to 130bpm and is making some of the finest fidgit/Hip-Hop/Baltimore remixes in the country.
So, is Fidgit your weekly event?
Fidgit is a night in Brixton at Plan B every Friday. It's also a crew of dj's similar to the Wu-Tang Clan. There's Benjamin "Nu" Money - el capitain, The World Famous Dixon Bros. - the freshest sibling duo since Womack & Womack, Kid Who - the young ambi-dexterous badmon, D-Boogie & Fly Bryce - newest recruits. I'm like Han Solo or Chewy or some weird hybrid of the two. (imagine in Han and Chewy had kids...)(actually, don't)
Which dj/acts have you featured at previous nights?
We've had Mark Ronson, Ca$h Money, KRS-One, Aaron LaCrate, Andy Smith and a bunch of other good dj's I can't remember.
Do you have a residency elsewhere or play at any other events?
I play up at the Legion on Old St. which is an absolute free-for-all. On a more mature vibe I'll be down at the new spot in Clapham, The Loft. I play a few other places too, but honestly, I'll play records anywhere. I love it.
How long have you been djing?
15 years
How long have you been producing?
Seriously producing about 4 years, but I'm still learning. Every tune i do I learn a new trick. Engeneering is the key to everything and I have legendary mixdown sessions that go on for days... I think I might be catching OCD, but I'm not sure.
You produce material under either the alias Jim Sharp or J.Bold, is J.Bold a colaboration or side project to self titled work?
J.Bold is my "Hip Hop Alias" and Jim Sharp is my 130bpm alias. I think you might still be able to buy some J.Bold records on-line at Juno or somewhere...Collectors items for sure.
You've remixed stuff for Talib Kweli and Tha Alkaholics & Grand Puba's, are there any artists you are currently remixing or you'd like to remix in the future?
I'm just finishing up a an official remix of BB Davis' "Get Carter" (a cover of the original from the film). I'd just like to work with some fresh, open minded artists. If there's any vocalists out there who are looking for a remix or want to collab, get at me. Oh yeah, and I want to work with Amanda Blank (her accent kills me).
Do you prefer remixing other artists' tracks or creating your own?
The remixing thing is fun and let's you showcase your production to people who wouldn't necessarily check your straight production joints. On top of that, being that I'm a hip hop head you're always gonna hear a sample or two in my music.
Are there any bands or acts that you draw any inspiration from?
Some Canadians are running it right now... Deadmau5, VNDLSM, A-Trak, Chromeo, The Stylusts, Team Canada, Illo.
Also, some of the blog dudes are killing it. Dudes like Estaw and Cousin Cole. Toddla T is sicko. Of course Sinden, Herve & Switch. Claude Von Stroke. I could go on for days. There's so many new sounds happening right now... And I read Norman Cook said in the Metro newspaper the other day that dance music is stagnant?!?
You've recently had one of your remix's released on the Hear Nu Evil 12". Can you explain what Hear Nu Evil is and who is involved?
Hear Nu Evil is a shadow corporation that works in the depths of the deepest blogs to search out fresh to def freshness on the net. They're also responsible for smashing parties apart and general mayhem. The physical manifestation is myself and Nu Money. We're like Axe & Smash - Demolition. (Any wrestling fans out there?) It's also a blog.
www.hearnuevil.blogspot.com
. gully.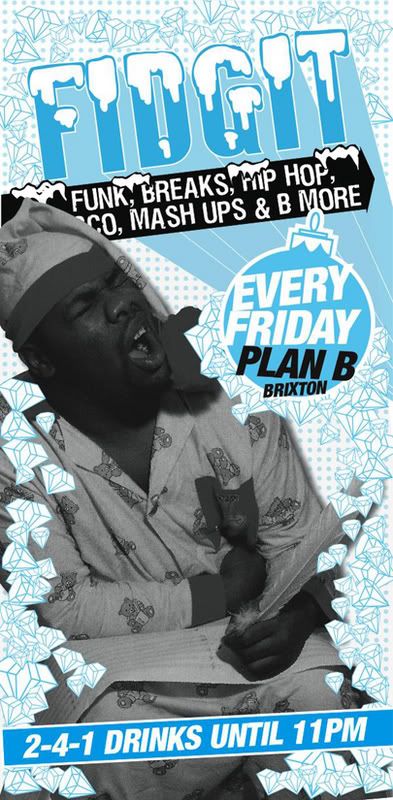 Here's Sharp's Hear Nu Evil Vol.II mixtape for y'all with some quality mashup's:
1. Drink and My 2 Step (Cousin Cole Remix) - Cassidy
2. Stand up & Body Rock - Andy C vs. Ludacris
3. Lean & Bounce - Duke Dumont
4. Toys R Nuts (Hardwell & Rehab Remix) - Greg Salto & Chuckie
5. Some 50 Cent Polypholy Game? - Petter vs. Game & Fiddy
6. Worry About It Later (Switch Remix) - The Futureheads
7. My Girl, I Am Ready For The World - Size 9 vs.The Temptaions & KRS-One
8. Simon Says (ESTAW Refix) - Pharoah Monche
9. Get Into It Busta! - Audioporn Remix of The Glamour & of course Bussa Bus
10. Let There Be Blazing Light - Kissy Sellout & DJ Funk
11. Fly Heater - Samim vs. Three6 Mafia
12. Disco Eater - Les Rhythms Digitales Vs. Ms.Furtado
13. Organ Grinder (breakdown) - Trevor Loveys & Sinden
14. The Salmon Dance - Fat Lip & Chemical Bros.
15. When I Hear Mehdi - DJ Apt One
16. Maxel 2 F's - Harold Faltermeyer with his homies, The Clipse
17. Gin & Guuuice - Tim McGraw, Kenny Chesney & Garth Brooks
Hear Nu Evil Vol.II
(zshare)
You can catch Jim Sharp at the Legion, Old Street, London this Friday. He invited me to join him on the decks so I'll be spinning a few with possibly some b2b madness.
Jim Sharp Myspace
Hear Nu Evil site