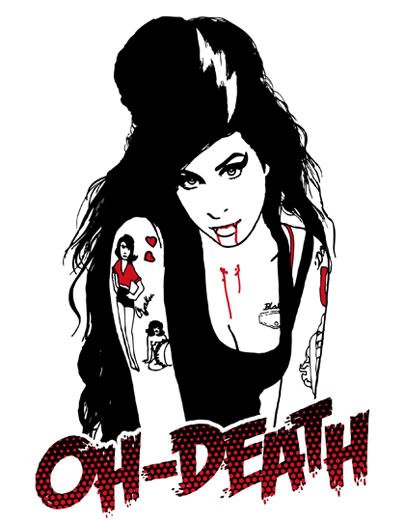 So, after years of bookmarking graphic design sites and months of reading these said music blogs, I have decided to share the wealth and bore, if not entertain you with my general ramblings of interest in the design and music scene.
I've been drawing pictures since as far back as I can remember and currently pass my days designing T-shirts for bands which, among other perks, gives me the opportunity to listen to new stuff regularly.
I've also been mixing records since buying my first pair of belt drive turntables back in '98 and try and keep on top of whats new in the dance music scene.
Oh Death is a label of which I'm using as an output for my spare time creativity in which I'll be making T-shirts, mixtapes and eventually remixes of stuff I like for you to own. So keep checking back for updates.
So, to get you started heres a couple of recent mixtape's I made for fun:
Mixtape No.1.mp3
(zshare)
Mixtape No.2.mp3
(zshare)
Mixtape No.3.mp3
(zshare)
Tracklisting for all three mixes can be found on
Oh Death Myspace
.