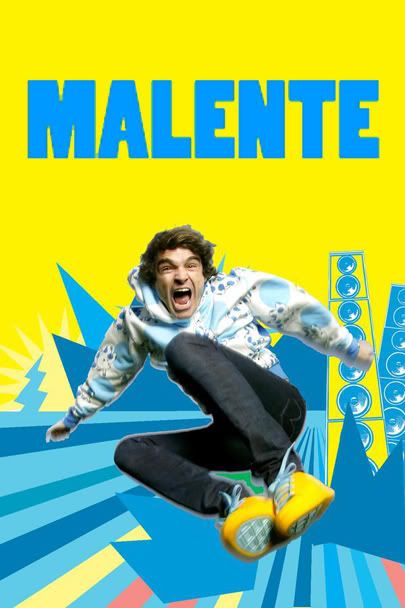 In 1999 young German Dj and producer Melente signed to Unique Records and has since built up quite a substantial discography of both original productions (covering 4 albums) as well as track remixes of such artists as Louie Austen, Mason, Moonbootica, Bob Sinclar and Coburn to name a few. He has even released greatest hits double CD in the form of 'Whow' featuring the "best Malente RMX's" at the start of the year. So, whats next for Melente, album No.5 or just chilling out with a coffee?
What brought about your interest in Djing?
I was listening to music all my life started to record stuff from the radio with a tapedeck. There were these DJs having shows and playing always the latest 12"es so I started buying records, a 2nd turntable for cheap (all belt drive) and started doing my own mixtapes and megamixes. I started organising parties in '96 and that's where I first DJed in public.
Can you name a record which first brought about your interest in
dance music?
The first stuff I liked and you could classify as dance music was Depeche Mode, Falco, Yello, Scotch. But as this was not pure dance music I'd rather mention Jack Your Body by Steve "Silk" Hurley and Pump Up The Volume by M/A/R/R/S followed by a lot of Chicago House, Acid House, New Beat, then HipHop from De La Soul to Public Enemy.
Do you prefer remixing other peoples' music or producing original
material?
Both fine, both fun. I prefer making music to an office job that's for sure.
You have quite an extensive discography, as you progress forward do
you find yourself returning to your previous tracks and remixes to
re-dit with new inspiration?
I usually don't look back so much and also in the DJ sets play quite upfront, prefering stuff that isn't even out yet to my "big hits" but as we just started doing Malente-Live I had to go back in time and mashed up some older stuff with some new tunage for our liveset. That was fun, but in general I always wanna do shit I didn't already do. Reproducing stuff is pretty boring.
Are there any bands, artists or Djs that you draw inspiration from?
Of course. I am always on the hunt for new inspiring music by new or old talents. and amongst the 98% shit there's so much awesome stuff out there. From electro/fidget stuff to uk indie rock, from the obvious geniuses like Crookers, Hervé, D.I.M. or Arctic Monkeys, The Wombats, The Presets, The Faint to upcoming Aston Shuffle, Brabe, Stupid Fresh, Jaimie Fanatic, Twocker, Acid Jacks or The Ghost Frequency, Vampire Weekend, The Maccabees, Friendly Fires. I love music
Who would you most like to work with on a track and why?
I'd love to do a Depeche Mode or Duran Duran remix. Well I'd love to do stuff with pretty much all the artists I mentioned before and MORE. I would like to do more remixes for good indierock bands thats for sure, get more high profile jobs.
You've pretty much cover the world when touring, the crowd must differ
from country to country, where are the best crowds to play to and why?
I love to play Australia and Canada as people there are very enthusiastic and dance music is a bit younger compared to it's age in Europe. In the end it all comes down to in which club you play though. People in Berlin can be pretty annoying in one place and in another place you play to and awesome crowd. The club is very important and with the club it's image, the system, the interior and the staff...
Aside from touring, do you play any regular residencies or organise
club nights?
Not really. I play around 3/4 times in my little hometown Münster in Germany and play quite reguarly 2/3 times a year for some clubs/promoters.
What are your plans for 2008?
I just released the 2CD WHOW end of last year, which consists of 1CD DJ mix and CD2 my best remixes incl. 5 exclusive mixes. You can find stuff from Touché, Speaker Junk, Yuksek, Claude Von Stroke, Aston Shuffle, Acidkids, Teenage Bad Girl, Boy 8-Bit, Moonbootica, Coburn, Mason and even Bob Sinclar(!?) on there. Plus my "Spend Ur Cash" and the new Moston & MAlente "Fucked UP". Putting together this masterpiece cost far more time than I though it would. My plan for 2007 was to do this 2CD and then use the time for a new album 2008. But as this was so time consuming I won't do another artist album this year. got some 12" releases lined up and a lot of remixes to come though.
Where do you see yourself in 10 years?
In a studio producing stuff or I may be just out having a coffee..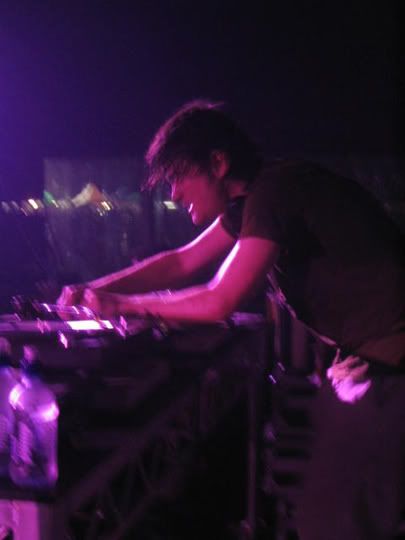 Malente 26.11.07- aired 02.01.08 JJJ exclusive DJ MIX.mp3
(zshare)
1. Remi Nicole – Go Mr. Sunshine (Punks Jump Up Remix)
2. Turntablerocker – No Melody (Malente Remix)
3. Die Türen – Sei Schlau Bleib Dumm (Malente Remix)
4. Moston & Malente – F*cked Up (Stupid Fresh Remix)
5. Destroy Disco - Fly Or Bounce
6. Simian Mobile Disco – Hustler (Armand Van Helden Remix)
7. Aston Shuffle - For Everyone (Malente Remix)
8. Chris Lake & Deadmau5 - I Thought Inside Out
9. Jesse Voorn - Here It Comes (Jaimie Fanatic rmx)
10. Moonbootica – We 1,2 Rock (Malente Re-Re-Remix)
11. World Domination – F*ckmachine (Malente Remix)
12. Bass Kleph - Bump Uglies (Stupid Fresh Wizards In Oz Mix)
13. Daniel Dexter - Push It Dibaba!
14. Chromeo – Bonafied Lovin' (Les Petits Pilous Remix)
15. Nine Inch Nails - Capital G (Phones 666 RPM Mix)
16. Sirius Mo – All The Girls (Yuksek Remix)
Malente Myspace
Malente Website