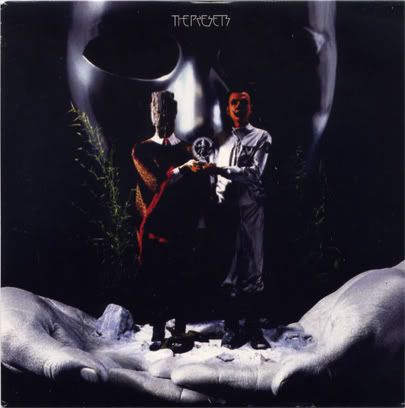 Well last night, as expected The Presets sent the crowd crazy as they introduced the us to a good selection of "emotive techno...pagan house and choral space funk" from the new album as well as the favorites from 'Beams' and 'Blow'. Their new material is living up to the expectation from what I heard of it. There are some down tempo numbers and of course plenty of bangers in there that were certainly appreciated last night. But of course 'Go Hard, Go Home' got the place moving like no other as the show drew to a close. I also managed to get my hands on a sampler of Apocalypso:
The Presets - Apocalypso Sampler
1. My People
2. This Boy's In Love
3.
Kicking & Screaming.mp3
(Mediafire)
4.
A New Sky.mp3
(Mediafire)
5.
If I know You.mp3
(Mediafire)
Unfortunatly PNAU had pulled their set but Ladyhawke certainly made up for it playing her 80's'esque indie/rock sound and capturing my undivided attention. Keep an eye out for her this summer, she's gonna be big.
Ladyhawke - Back Of The Van.mp3
(Mediafire)
Ladyhawke - Paris Is Burning.mp3
(Mediafire)
Bonus:
Ladyhawke - Back Of The Van (Van She Tech Turbo Fire Engine Mix).mp3
(Mediafire)
The Presets
Ladyhawke