... For the time being anyway.
As my backlog of design work seems to be gradually getting done, I'm able to tear myself away from my Mac and go and have some fun and Dj to whoever will listen to me. First stop will be this Saturday at the Redstar in Camberwell playing alongside The Metro's and The Lovebirds.
Yeah? Myspace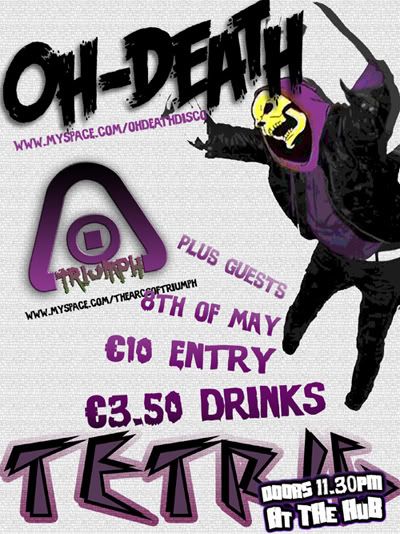 Next up, I've got the pleasure of being invited by The Arcs Of Triumph boys to come and spin some records at Tetric in Dublin. I've passed through the city before en route to Electric Picnic a couple of years back and have been meaning to come back. This may not be a long stay but I sure intend on packing as much in as I can in the 24hours I'm there.
The Arcs Of Triumph Myspace
I'm also in the process of finalising some other dates, some possibly involving the current Skins Live tour, we'll see. Info on all current dates can be found over on my
Myspace page
.