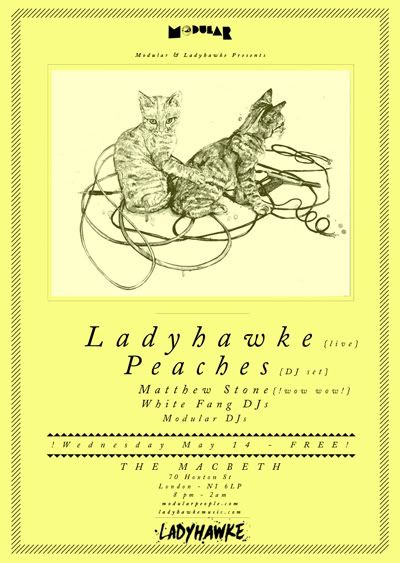 This week see's Modular take over a few nights in London, featuring some top acts as well as their bevy of musical hipsters. Tonight you'll find
Ladyhawke
as well as Peaches taking over the Macbeth in Hoxton.
I met Pip
(aka Ladyhawke)
a couple of weeks back after seeing her support the Presets and what a lovely lady she is, her music is pretty damn awesome too.
Peaches
is the talented Canadian born electro producer, famous for such tracks as "Lovertits" and "Set It Off". Don't go expecting the Geldof daughter of the same name who is currently competing with Amy Winehouse for the most drug allegation newspaper coverage in the UK's Press.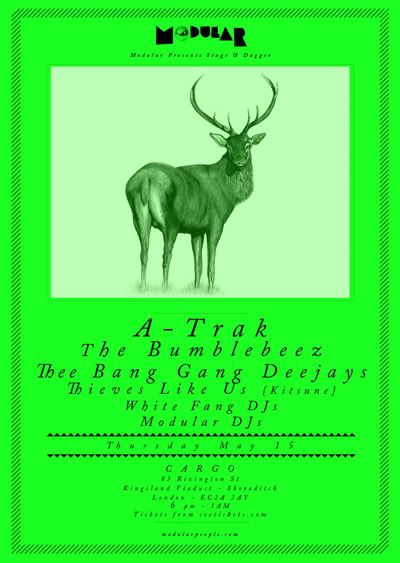 Tomorrow night is the Stag & Dagger festival which takes over Shoreditch for 6 hours. It might not seem like a lot of time but there is plenty of good acts and Dj's to see spread over 15 venues. Modular have set up camp at Cargo featuring the likes of
A-Trak
,
The Bumblebeez
,
Thee Bang Gang
and
Thieves Like Us
. Check out the
Stag & Dagger website
for more details.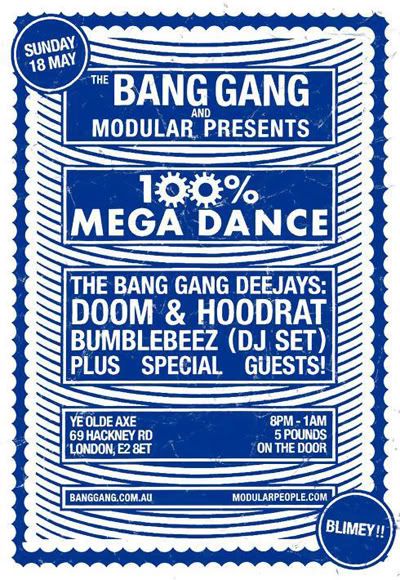 This Sunday you can also catch Gus and Jamie from
the Bang Gang
bringing their eclectic Aussie rave to Ye Old Axe. Head over to their
podcast site
and get your self some mixes.