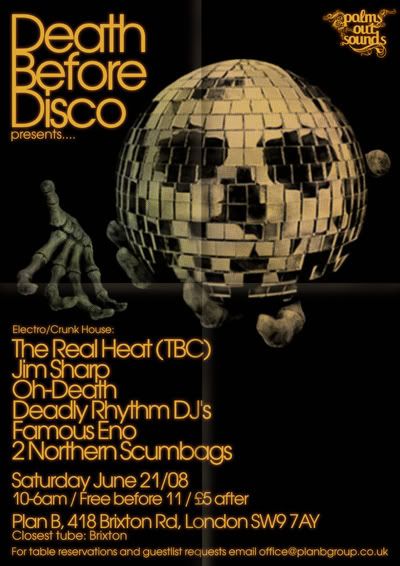 Well the Isle Of Wight festival was pretty damn good this weekend. After a forcast of rain and showers last week it turned out to be a beautiful weekend and I've come back with a pickled liver and skin the shade of lobster. That'll learn me.
I'm now on the road to recovery and along with a set tomorrow night I'll be looking forward to joining
The Real Heat
,
Jim Sharp
,
Deadly Rhythm
,
Famous Eno
& 2 Northern Scumbags for Death Before Disco at Plan B this Saturday.
Death Before Disco facebook group