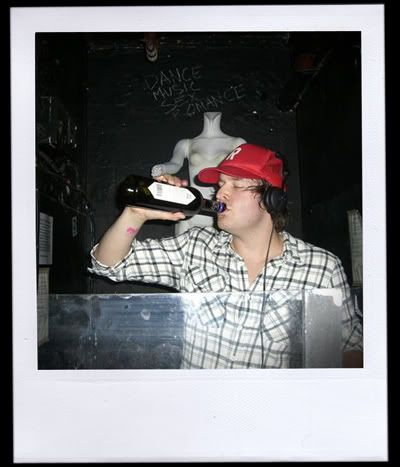 Theres currently a lot of good music coming from down under recently and R!M!E is no exception.
Where did your DJ name come from?
R!M!E is basically my initials, with one letter changed...
Can you name a record that first sparked your interest in dance music?
Things happened pretty gradually, I used to listen to indie rock mainly when I was younger then started to branching out into different sounds which lead me to dance music. Artists like Daft Punk, Boy 8 Bit and Diplo have cemented my interest in dance music.
Do you have any residencies or events you organise or play regularly?
I used to run a night in Sydney on Thursdays and play at various nights in Sydney. I have more recently been concentrating on production for the last 6 months.
Which is your favorite club night/venue to play and why?
My favorite night in Sydney is Purple Sneakers on a Friday night. If you've never been, you need to check it out. There is no limit to musical genre, cheap drinks and a great atmosphere... Nothing else like it.
When did you first begin making music ?
I learnt to play the guitar years ago and then made the progression to Djing/production over the last few years. I have probably been producing electronic music seriously for about a year.
Do you prefer to remix other artists tracks or produce original material?
I don't really have a preference, both can be as challenging as the other. I have days where some remixes will work better than originals and vice versa.
Who would you most like to work with on a track and why?
Any local producers in Sydney, there are some good things happening here at the moment... And of course Soulwax, Boy 8 Bit, Arveene and Misk, Crookers, Diplo - all great artists.
What are your plans for 2008?
I've been asking myself that question... To try and work out some plans?
Where do you see yourself in 10 years time?
Probably still trying to work out some plans... and still making music.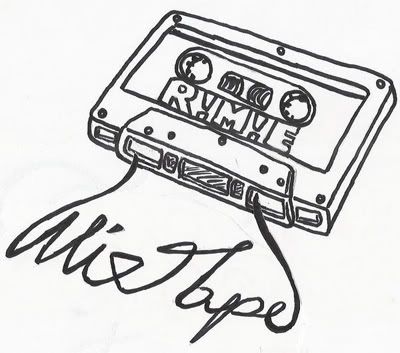 R!M!E - March Mix 2008.mp3
(zshare)
1. Joe Strummer - Punkrock Warlord
2. L'ill Bo Tweak - Pressin' On
3. Midfield Generals - Disco Sirens (Boy 8 Bit remix)
4. The Count and Sinden - Beeper (A Track remix)
5. Nick Coleman - Faces Of Meth (T-Rek remix)
6. Don Rimini - Let Me Back Up (Crookers remix)
7. Alex Gopher - Aurora (Knightlife and Riot in Belgium remix)
10. Twighlight 22 - Siberian Nights
11. Ghostface Killah - Charlie Brown (DJ Mehdi remix)
12. Hot Chip - Ready for the Floor (L.A. Riots and Villains Remix)
13. Buy Now - For Sale
14. Duke Dumont - When I Hear Mu'Sic (R!M!E remix)
15. Plump DJs - The Rub Off
16. Kraftwerk - Aerodynamik (Alex Gopher/Etienne de Crecy dynamik mix)
17. Rage Against the Machine - Killing in the Name Of (Arveene remix)
Bonus beats:

Redial – 45 Overdrive (R!M!E remix).mp3
(zshare)
Duke Dumont - When I hear music (R!M!E remix).mp3
(zshare)
Bangers and Cash - Loose (R!M!E remix).mp3
(zshare)
Ariel Curtis - Cowgirl. (R!M!E remix).mp3
(zshare)
Josh Wink – Higher State of Consciousness (R!M!E edit).mp3
(zshare)
R!M!E - Sidetracking.mp3
(zshare)
R!M!E - After Tonight.mp3
(zshare)
R!M!E – White corners.mp3
(zshare)
R!M!E – To the ground.mp3
(zshare)
R!M!E Myspace