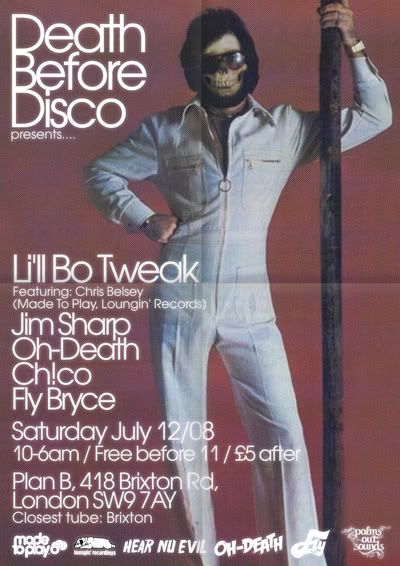 If Hip-House/ Baltimore/ Electro/ Crunk/ Ghetto/ Fidgit is your thing then come down to the new night I'm doing with
Jim Sharp
of Hear Nu Evil.
Next week we'll be welcoming Chris Belsey from his and
Trevor Loveys
new musical project
Li'll Bo Tweak
. Belsey is also co-founder of
Loungin' Recordings
with fellow producer
Jesse Rose
.
Here's a little exclusive he dropped our way, as well as Jim's refix of the bumpin' K-Rizzle.
Li'll Bo Tweak - Dub Be Good (128k).mp3
(mediafire)
Li'll Bo Tweak - K-Rizzle (Jim Sharp's Re-Fizzle).mp3
(divshare)
Li'll Bo Tweak Myspace
Trevor Loveys
Loungin' Recordings