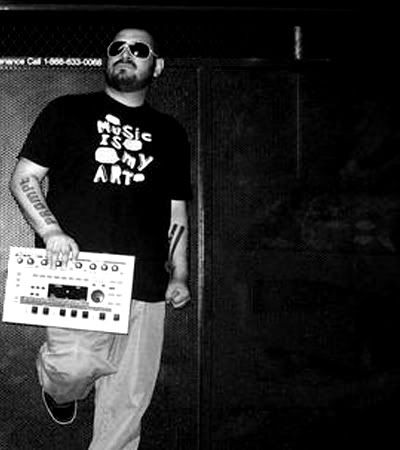 A couple of weeks back I featured an interview with
George O'Connor
and since that post there has been some conflicting opinions in the comments section as to the rightful credits of the tracks that were posted.
The comments pointed to
Alternative Reality
as the sole producer so, I decided to contact him and it turns out that he was once working with O'Connor under the Panty Dropper guise but Alternative Reality was the writer and producer of these tracks and O'Connor was the Dj and booking agent. Unfortunatly things didn't work out between the two and they parted. But as it seems, O'Conner shared the tracks with me to post under the Panty Dropper alias, failing to mention any credit was due to Alternative Reality.
I appollogise for any inconvenience caused to this error, but Alternative Reality was happy for me to share these tracks with you but to make a point that he takes full credit for the writing and production of them. Please make sure you stop by his
myspace
to show some love.
Felipe Avelar ft.Olie - Electric Boogaloo (Alternative Reality Remix).mp3
(mediafire)
Mark Almaria - Freak Em Slow (Alternative Reality Remix).mp3
(mediafire)
Jon Pegnato - Shush Theme (Alternative Reality Remix).mp3
(mediafire)
Alternative Reality Myspace