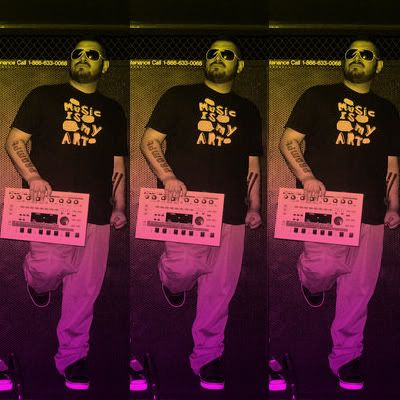 Born in Ecuador and raised in California, Alternative Reality has fast become a familiar name in the LA party circuit. He's already produced two tracks charting at 25 & 19 in Beatport's Electro Top 100 and has set up the Prompt Digital record label featuring artists such as Stupid Fresh, Twocker, Jaimie Fanatic and Dirty Freqs to name a few.
So how long have you been Djing?
Wow, looking back since the age of 9. My brother was a DJ here in Los Angeles and like little brothers do, I followed in his foot steps. Funny thing is that I was a trouble maker always broke things, he told me to stay away from his tables. One day dude was late from wherever the hell he was, I decided to pop a record in next thing you know I was going off beat like 2/2 echo effect...never looked back.
Where did your DJ name come from?
I had a very common DJ name (Adonis). I was then told it was already heavily represented by the creator of "No Way Back". So I then decided to cook up something fresh & new. I then started talking to myself like a mad man "I need an Alternative name, but in Reality my name is... "I stopped right there and said Alternative Reality! I know lame....but thats the truth.
Can you name a record that first sparked your interest in dance music?
Mr. Lee - Pump That Body. Till this day it is my favorite Hip-House Record. Great energy and rocking it on my iPod, car and soon on my sets (remix on the works).
Do you have any residencies or events you organise or play regularly?
With production & running a label as a priority, I have to be very picky as to what gigs I take. None have crossed my way of interest. So at the moment I'm stuck at Prompt Studios remixing, producing and thinking of new ways to market the label, myself and our roster of all stars.
How/when did you first begin making music ?
I started back in 2000. Bought myself a music generator for the PlayStation and thought I was the best thing that hit the block. Then of course moved into Acid 3.0 started making mega mixes. I then ran into a good friend who is now my remix/production partner C.planes, who introduced me to Reason 2.0. Then here we are now.
You run the Prompt Digital record label, who do you have on the roster and what upcoming releases can we expect?
Prompt has come a long way and I'm very proud of every artist it carries. We have the likes of: Stupid Fresh, Twocker, Mike Balance, Rooster & Peralta, Donald Galude, Jaimie Fanatic, Tony Arzadon, Dirty Freqs just to name a few. We have a hot package being put together right now with Columbian sensation "Jorge Jaramillo" aka Who Da Funk called "France Dance" featuring the lovely Sue Cho. Remixers will be announced soon.
Do you prefer to remix other artists tracks or produce original material?
I prefer to do originals because I have no dead line and can do whatever I want since it is my concept and well basically no restrictions. With remixes I sometimes can be limited to what the label wants or artist.
Who would you most like to work with on a track and why?
I would love to work with DLG. He is a big influence in my music and has musical class. Very original and has an amazing live PA set! Thanks for the drop Dave! And Pharrell he is a big influence on percussion for my music and has an amazing 80s sound modernized.
What was your highlight of 2008 so far?
Wow so many! But I will narrow it down to the following "Electric Boogaloo", "Revenge In The Disco". Those 2 tracks hit high on Beatport's overall Chart and got heavily supported by todays world top leading DJs/Producers. Being remixed by Robbie Rivera. Having myself & Prompt Digital being heavily supported by Richard Vission (Los Angeles DJ Icon and personally look up 2). Hearing my songs on prime time radio (power 106, thanks Rob).
What are your plans for 2009?
We are getting ready to take our music to another level. My production/ remix partner C. Planes, the lovely Eliana and I, have decided to challenge our selves with a new sound and form a band that will let us express our creativity to a broader audience.
Where do you see yourself in 10 years time?
I see myself enjoying music as I do now. Only difference is that it will be in a global scale spreading love and anthems with all hard working producers and DJs.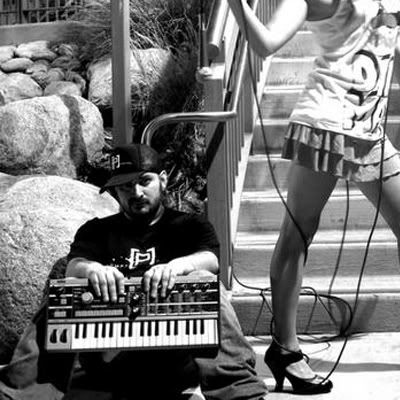 Alternative Reality - 45 Jackin' Minutes Mix.mp3
(mediafire)
1. No Stopping Us (DJ DLG REMIX) - Promo CD-R
2. Hi Friend - Deadmau5 - Mau5trap
3. Let It Go (Hatiras Remix) - Ultra
4. I Kissed A Girl (Richard Vission Remix) - Promo CD-R
5. Nenas Anthem (Rooster & Peralta Remix) - Funkatronik
6. Finally 2008 - ??? - ???
7. XTC (Stupid Fresh Remix) - Prompt Digital
8. Electric Boogaloo (Jeff T Remix) - Prompt Digital
9. Something Real - Hot 22 - ???
10. Deep Inside - David Rubato - Eyezcream Recordings
11. Get Up (DJ DLG & Dave Armstrong Remix) - ???
12. Shake It Baby - Raoul Zerna - Prompt Digital

Alternative Reality - Get Away.mp3
(mediafire)
Alternative Reality Feat. Hazze - You Got Me Jackin'.mp3
(mediafire)
Alternative Reality - Work This Mutha Out.mp3
(mediafire)
Alternative Reality Myspace