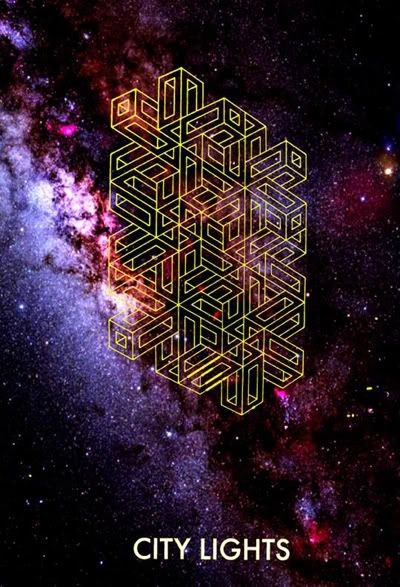 Along with my set at the Ghetto Pass EP launch party below on Friday I'll also be dropping in to play at Bar Rumba for the launch of City Lights. Here's a little intro for you:
"Following the untimely demise of The End and stalwart West End nights like NagNagNag there is a gaping party- sized hole in the West End these days, and given the illustrious history of this 'hood', the boys behind it's newest Friday night disco CITY LIGHTS are ready to set the record straight once again. Formed from spliter groups of West London's infamous Death To All Culture Snitches and influenced by the great West End parties of yesteryear such as Trash and Spaced, CITY LIGHTS will bring some of the best DJ's and live acts from the worlds of disco, electro, techno, house and everything worthwhile in between to the newly relaunched and refurbished, BAR RUMBA every SECOND FRIDAY OF THE MONTH."
Skull Juice
Med Damon
(Snap Crackle Pop)
Warboy
(BTC)
Arrow
(Superfilth!!!)
Oh Death
Alex Sheridan
Jocks
Henry Singleman
Led Gaeman(Vice)
Doors 7pm -4pm
£3 Before 9PM
£5 Before 11PM
£8 After Midnight
For info/ List email: thecitylights@gmail.com
City Lights Myspace
Here's a mixtape from Alex Sheridan to get you warmed up for the night.
Alex Sheridan - CITY LIGHTS MIX #1.mp3
(zshare)
1.Mystery Jets- Two Doors Down(Duke Dumont Reconstruction)
2.Xaver Naudascher - Lost
3.Tomboy- Kop City Tango
4.Plastique de Reve - Resist feat. Radical Cheerleaders
5.Antipop Vs Asia Argento- Vampy(In Flagranti Mix)
6.Bigger than Jesus- Witch Craft(Perc Mix)
7.Laurent Garnier- Panoramix
8.The Knife- Like A Pen(Club Mix)
9.Binary Chaffinch- False Energy
10.The Glimmers- Esta Si, Esta No
11.Style Of Eye- L.D.R.(Guillaume & The Couto Monts Remix)
12.Hrdvision- Playing For Keeps
13.Roisin Murphy- You Know Me Better(Trevor Loveys Remix)
14.Alter Ego- Gary