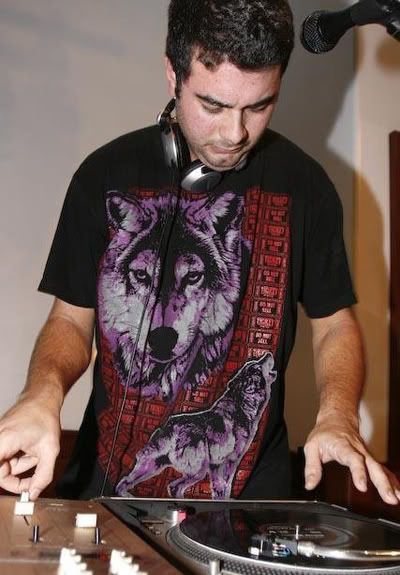 Yet again, apologies for lack of posts recently. Real work sucks. Here's some mixtape's that have been entertaining me over the past week or so for you to get your teeth into.
First up is this mixtape from California's DJ Mutt. Usually producing and dabbling in the tempo of Hip Hop, he's taken time out to gather some of his favorite electronic tracks and mix the later into this pumping mixtape.
DJ Mutt - Get The Party Started Mixtape.mp3
(Mediafire)
Tracklisting in comments
DJMutt.com
DJ Mutt Myspace
Next up is this bumping mix from David Merron. Last time I posted about Merron it was in promotion for his boat parties but these were unfortunatly canceled after an energetic set lead to one of the speakers going overboard. Anyway, this lead him to concentrate more on the music and after a couple of whiskeys he produced this fine example of a mixtape.
David Merron - New York New York Mixtape.mp3
(zshare)
Tracklisting in comments


The next mixtape is a little different to the others. It's a collaboration between producers
The Kickdrums
and
League Crew
sampling the production and mixing talent's of both groups to promote the upcoming Kickdrums debut indie rock album, "Detached... At Ease" due out this December. There's more info over at
The Kickdrums myspace
and after a brief read these guys mean business after haveing already made some serrious production's for the likes of 50 Cent, M.O.P., Chamillionaire, Talib Kweli and John Legend to name a few.
The Kickdrums-Things Dont Change.mp3
(sendspace)
(Mixtape divided into tracks)
The Kickdrums MySpace
Last but not least is my favorite mix of the bunch from
Audio Racquet
which is
George O'Connor
's new project with Adam Ashleigh. Its a quality high energy jackin' mixtape from start to finish featuring a lot of new tracks I'm certainly unfamiliar with. Definatly one to get you hyped for the weekend.
Audio Racquet - October 2008 Mixtape.mp3
(direct link)

Tracklisting in comments


George O'Connor Website
Audio Racquet Website