Those familiar with
Design Is Kinky
's
Semi-Permanent
event will know they publish a book every year to accompany it, featuring up and coming design and illustration talent from all over the globe. Not being one to shy from a bit of free publicity, I sent a few of my tee illustrations off a couple of months back and they asked if they could use the 'Frankie' design in the book. Today I was sent the image above from a friend who spotted it on the
Semi-Permanent Website
. Cash-back!
You can purchase the book over at
Semi-Permanent
Semi-Permanent Website
Design Is Kinky Website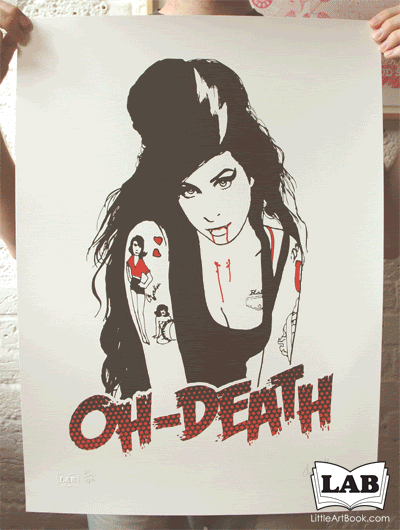 If you're keen on art, design and illustration, head over to
Little Art Book
for some brilliant screenprints from the likes of Vilchez, Ink Fetish, Superoboturbo, The Krah, Sztuka Fabryka, Pure Evil and of course myself.
Little Art Book